The UK has traditionally been one of the world's leading educational destinations. It has some of the best ranked universities in the world, some of which appear in the world university rankings.
The degrees offered by the UK higher education institutes are recognized worldwide. Students from UK universities get an opportunity to develop their skills and knowledge at competent levels.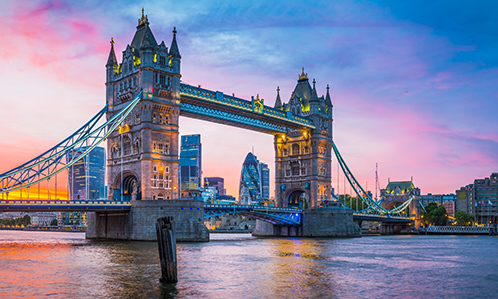 Why Study in United Kingdom
* Internationally Recognised Courses & Qualifications
* The best possible place to study and learn English
* Shorter courses which indicate reduction in tuition fees and accommodation costs
* Possible to work while you study
* UK has a multi- cultural atmosphere that is difficult to find in any other country
* Meet people from all over the world and experience a diverse culture.
* There are more than 395 universities and colleges, offering over 50,000 undergraduate-level higher education courses across the UK

Intake
Major Intake
Minor Intake

April (with few Universities)
Bachelors Duration
27 Month Study
20/25 Hrs/Week Study.
4-5 Days/Week Study.
13 Months' Vacation
Master Duration
Technically 1 Academic Year–3 Semester – 3 months each –Total 9 Months
1st & 2 Sem- (6 months) face to face study ‐ 16 Hrs/ Wk. Study – 3‐4 Days / Wk. Study & Last Sem – 3 Months Dissertation (If student fails still he gets PG Diploma Certificate)
Universities and Courses
* All Major Possible Courses in the field of Computing, Engineering, Management, Health Care, Natural Science & Paramedics & all Other Courses
* We Offer Admissions to All Major Universities, But very few Universities will offer Additional work placement period (12 Months)
* Reason why University because University are Bond with Legal Rights.
* University has Best Facility and Faculty.

Test Requirements for UK
It is important to become proficient in English to make your stay in United Kingdom a good one. You will probably be required to take the International English Language Testing System (IELTS) before you will be admitted to a UK university. The school may also have additional tests for graduate students who are prospective teaching assistants.
Post Study work Permit
Students planning to visit the United Kingdom for further studies are in for a pleasant surprise as Boris Johnson, Prime Minister, United Kingdom, announced the comeback of the two-year post-study work visa for international students.
Candidates who start courses in 2020/21 at the Post graduation level or above are eligible to work or look for work, for a period of two years before needing to convert to a different visa or having to leave the country.
COST OF STUDYING IN THE UK:
Tuition fees vary between 4 countries that comprise the UK: England, Scotland, Wales and Northern Ireland. The fees can vary widely depending on the type of program you

| Study Program | Average Tuition fee in GBP (£) |
| --- | --- |
| Undergraduate Bachelor Degree | £6,000 to £16,000 yearly |
| Postgraduate master's degree | £10,000 to £20,000 yearly |
| Doctoral Degree | £13,000 to £29,000 yearly |
BRINGING DEPENDENT FAMILY MEMBERS TO THE UK
On the Tier 4 dependent visa, your family members including your spouse and dependents will be able to join you or stay with you in the UK during your course of study.
Definition of dependent
Husband, wife or civil partner
Same-gender partner
Children under the age of 18 and children born in the UK during your stay
You will be eligible to bring a dependent provided you are:
Sponsored by a higher education institute for a Level 7 course with a duration of 9 months or more
Doing a government-sponsored course that has more than 6 months duration
Doctorate students on an extension scheme